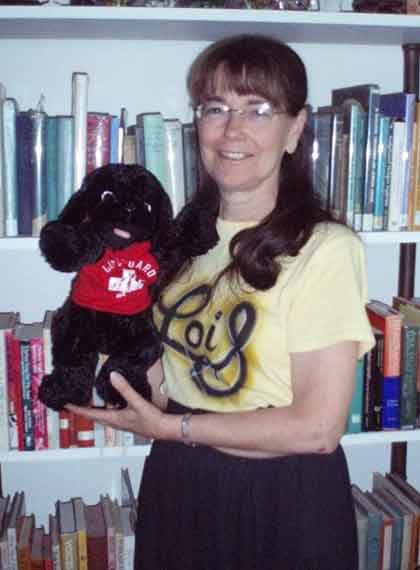 Virtual or Live programs are available!
When the Going Buggy in the Garden program was being prepared, various Nature links were selected. The Storytelling Resources section includes them in the page of Specialized Resources under Nature. They mainly focus on insects, especially bees, but LoiS's years as a librarian let her find similar resources for your program. The same page also includes tools to let her or you make puzzles and other handouts on your topic.
This is only 1 of many nature programs LoiS offers.
LoiS and her puppet puppy, Buzz, bring stories, facts, songs and humor about insects, plants, animals, and astronomy.
Buzz especially wants to help children with one of their biggest fears... BEES, while learning their vital role in our food supply.
This page began for the Summer Reading Program for 2008. 2014's program, for example, had a focus on astronomy. Many of the nature resources remain in the Storytelling Resources section for the use of Nature Centers, Schools, and others interested in the Insect program.
The teachers were real enthusiastic about it. We wanted to express our appreciation again. Hopefully we can work something out again for next year.
Gary Oswell, Logan Elementary, Detroit, MI