Virtual or Live programs are available!
Liberetta Lerich Green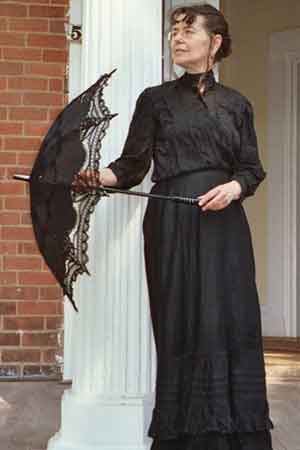 LoiS uses Liberetta Lerich Green's oral history, newspaper accounts, letters, and other research tied together with the abolition song sung at the planting of the "Beacon Tree" that marked the Lerich family Underground Railroad station in Shelby Township, Michigan. Her brothers, Will and Isaac, served in the Civil War while Liberetta was active on the homefront. Her parents, besides being known abolitionists, were Michigan pioneers in 1835, so Liberetta has their story to tell, too, or can discuss life of 100 years ago.
"Hello Girl" Oleda Joure Christides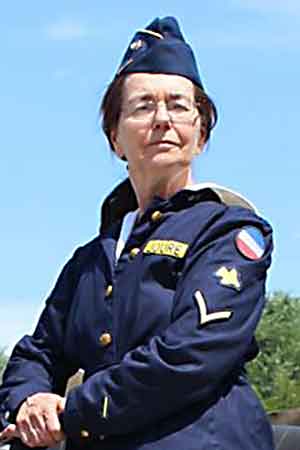 Michigan Women's History includes World War I, won not only on the battlefield, but also at the phone switchboard. Hear how bilingual operators helped General Pershing "Over There." Oleda was a Michigan teenager, a weekend musician, and telephone supervisor engaged in the 60 year battle to win veteran's status.
"High Times in the Dry Times"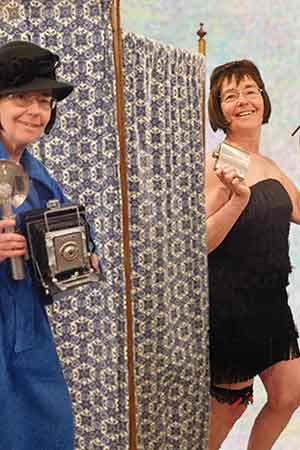 The newest program takes a look at Michigan during Prohibition, when ordinary citizens provided 75% of the smuggled alcohol.
LoiS' programs are the best researched and most entertaining among those I've seen over the years. She has an instinct for the intriguing and engaging facts that pique the audiences' interest and the presentation is always fun.
Ceci Marlow, Director-retired, Cromaine Library, Hartland, MI
"Other Historical Programs"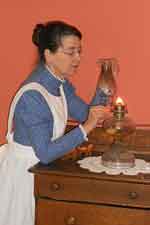 LoiS also has other programs suitable for historical settings. "The Hired Girl" and "The Schoolteacher" programs permit storytelling and exploration of a variety of topics from farms and gardens, schools and education, to America's Victorian era Christmas celebration. There's also "Skipping through the Fifties" and Memoir Writing. If you have a program that has different needs, contact LoiS to discuss your needs as she specializes in stories from around the world and back in time.
Find LoiS as a presenter in the
Historical Society of Michigan Directory
.
See
LoiS as the Schoolteacher
in this video for MI Arts and Humanities' Touring program.
Historical resources used in Liberetta's programs may be found in the Storytelling Resources section on the Specialized Resources page and often there are historical posts on her blog,
Storytelling + Research = LoiS